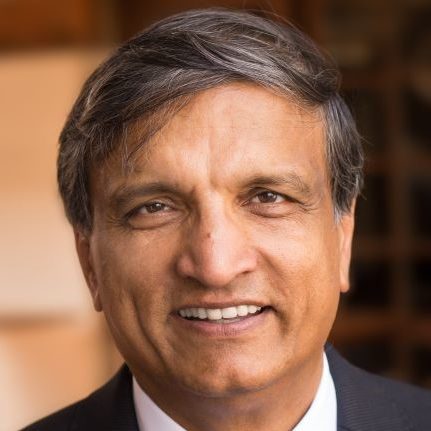 Rajesh J. Kadakia, M.D., FACEP, ABIHM is the president of Greens Global. Dr. Kadakia is a board-certified physician and entrepreneur with over 35 years of experience in the commercial and
residential real estate industry. He relocated to the United States in 1982 from India where he completed his medical residency through UCLA Medical School and started his own medical group, Specialty Emergency Services, in 1987. For over 20 years, the group that he directed, led, and operated various successful emergency departments at seven different hospitals throughout Southern California. In an individual capacity, Dr. Kadakia has been an active investor in both commercial and residential markets, concurrently starting his own private investment company, Greens Global Group. Greens Global Group's role has been primarily focused on the development, acquisition, and management of storage, retail, healthcare, office, and hospitality investments.
While operating his medical group, Dr. Kadakia and his brother, Sharad Kadakia, acquired and operated twelve motels along the I-15 corridor from San Diego to St. George, Utah. Their joint investments continue today both in India and the United States.
In 2000, Dr. Kadakia transitioned from his role as director of the emergency department to pursue a full- time active partnership with his real estate investment partners, William "Bill" Dendy and Thomas Williams. Over the next five years, the company acquired and developed over three million square feet of real estate in Riverside County, notably the projects Palmilla, CK Commercial, and Jackson, LLC. In addition, in 2000, Dr. Kadakia and his partners acquired the San Clemente Hospital and later sold it to the Saddleback Memorial Healthcare Group.
From 2001-2006, the company acquired large land acquisitions, notably Greens Storage, Escondido, Greens Storage, Rainbow, and Greens Heritage. Greens Rainbow was converted into the largest RV Storage in Riverside County, at 9.8 acres and 575 units. It is actively operated in Temecula. Greens Heritage is a retail shopping center development that is currently being entitled and was recently assembled by purchasing and annexing adjacent parcels. Greens Storage, Escondido, was entitled in 2014 as a 5-acre self-storage project with 120,000 square feet and over 600 units spread across six buildings. The project is in the construction drawings phase and will break ground in 2017. Greens Storage, Mammoth is a project that is currently in development as well, located directly across the highway from the Mammoth Airport, intended as a self and vehicle storage facility slated to open in 2018.  In partnership with the Laidlaw Family, Greens Heritage is a 25-acre retail development located on Menifee Road in Menifee, California. Dr. Kadakia has served as managing director of this project since 2006 and has been instrumental in acquiring and annexing neighboring land to create a project of this size. From 2008-2014, Greens Global developed four residential and three commercial properties while maintaining a property management portfolio of 25 assets. In 2014, Greens Storage, Valley Center, a 76,500 square foot self-storage facility was acquired and added to the business portfolio.
Today, Dr. Kadakia divides his time between real estate development, emergency medicine, asset management, and portfolio management. He actively manages a team of partners and equity members. Dr. Kadakia and Greens Global own and control 2.5 million square feet of property with holdings in California, Utah, Texas, Colorado, and India. Dr. Kadakia primarily manages investor relationships for Greens Global and is involved in new projects.